Vurel M. Wamsley, 94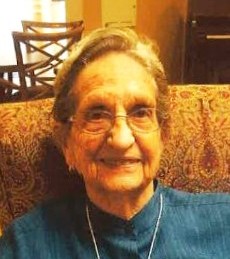 Vurel M. Wamsley passed away Thursday, March 30, 2023, at the age of 94. Mrs. Wamsley was a resident of The Forum, located in The Woodlands, Texas. Mrs. Wamsley died peacefully with her son and daughter at her side.
Vurel was born on October 22, 1928, in Grants Pass, Oregon, to John and Dorothy Leyen. The family moved from Oregon to Iowa, where her father operated a feed store. She graduated from Clarksville High School. Upon graduation from high school, Vurel worked for Northwest Bell as a telephone operator. Her professional work experience included secretarial and bookkeeper careers with various companies in Iowa, Florida and Louisiana.
She married Leon Wamsley, also from Clarksville, on May 27, 1950. Her husband's employment moved them from Iowa to Florida and Louisiana. Upon retirement, they returned to Florida. They celebrated 57 years of married life prior to his death in 2007. In 2012, Mrs. Wamsley moved from Florida to Texas to be closer to family.
She is survived by a son, Kurt Wamsley of Bogalusa, Louisiana, his wife Judy, three grandchildren and five great grandchildren; a daughter, Kay Deckerhoff of The Woodlands, Texas, her husband, Larry, two grandchildren and two great grandchildren. Vurel was preceded in death by her husband (Leon Wamsley), mother and father (John and Dorothy Leyen), and three brothers (Charles Leyen, Flores Leyen and Lloyd Leyen).
Funeral Services will be held, 10:30 a.m., Saturday, April 22, 2023, at Redman Funeral & Cremation Services Clarksville Funeral Home with burial in Lynwood Cemetery in Clarksville, Iowa.
Visitation will be held one hour before services at Redman Funeral & Cremation Services Clarksville Funeral Home.
Online condolences may be left at www.redmanfuneral.com
Category:
Tribune-Journal & Star
101 N. Main St.
P.O. Box 788
Clarksville, IA 50619
Phone: 319-278-4641
Mid-America Publishing
This newspaper is part of the Mid-America Publishing Family. Please visit www.midampublishing.com for more information.