Michael John Hall, Jr. "Carpie" 42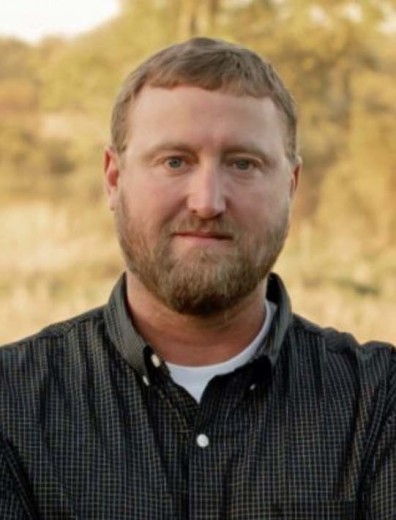 Michael John Hall, Jr. "Carpie" 42, of Clarksville walked through Heaven's gates March 11, 2023. 
Michael was born in Waterloo, February 27, 1981. He attended school in Allison, graduating from Allison-Bristow in 1999 where he was active in golf, basketball, and baseball. He attended Lineman School at Northwest Iowa Community College in Sheldon. He worked for Butler County REC for nearly 20 years; first as a lineman for many years, then being promoted to Coordinating Crew Chief. 
In 2013, he met Molly who he regularly called "the love of his life" and "everything he wished for." They laughed, joked and loved their way through this life. Mike would often surprise her with flowers or gifts on special occasions or no reason at all. Together, they built their family, at the center of which were their four little girls: Kaidance, Mya, Madasyn, and Jordyn, who all share their home in Clarksville. 
Michael was a fierce family man. Family was his priority and he never missed one of his kids' many activities. He was a master at punishments, having his daughters write sentences, hold hands, put them in t-shirts together, and many more. Each weekend he cooked his girl's big breakfast of whatever they wanted, and always served up his special pancakes. The girls would beg Mike to make his homemade pizza where he would end up making four pizzas with each of their own toppings. He often said, "How did those pretty faces get so dirty?" The girls loved the rare occasion when they could talk him into singing Da Turdy Point Buck, he knew every word. He allowed his girls to paint his nails and fix his hair, which included ponytails, headbands, and beautiful bows. His number one priority was to protect and fiercely fight for his kids. 
To say that Michael was one of the hardest workers and most selfless men that ever walked the earth is not an exaggeration. Everyone that knew Mike knew he would do anything for his family, friends, neighbors, or anyone else who needed his help. He was an avid outdoorsman, with a passion for deer hunting and fishing and planted a garden that Molly said could end world hunger. He was a Kansas City Chiefs fan, who also enjoyed watching Hawkeye basketball and football. His family never went hungry as he was a master on the grill. He could fix anything around the house or on a vehicle and could also put together a Barbie house and do a ponytail with the best of them. He remodeled things around the house and could turn his mom and Molly's dream Pinterest projects into reality. He was not a fan. 
He was a believer in and follower of Jesus Christ, and because of this he walks in Heaven and we will be with him again. 
He is survived by his loving wife, Molly and 4 beautiful daughters; parents, Mike and Mary Hall of Allison; sisters Michelle Einck (Todd) of Allison and Megan Freitag (Grant) of Sumner. Many cousins, nieces, and nephews. 
He was preceded in death by his maternal grandparents James and Barbara Oltmann, paternal grandparents Ray and Delilah Hall, Uncle James W. Oltmann, Uncle Myron Hall, and cousin Levi Hall. 
Funeral services will be held on Monday, March 20, 2023 at 10:30 a.m. at Crosspoint Church in Waverly with Pastor Jonathan Barthalow officiating. Burial will follow in Allison Cemetery. Visitation will be held on Sunday from 3:00 p.m. until 7:00 p.m. at the Kaiser-Corson Funeral Home in Shell Rock. Memorials may be directed to the Hall family for a college fund to be established in Mike's kids name and online condolences for Mike can be left at www.kaisercorson.com. 
Kaiser-Corson Funeral Home of Shell Rock is assisting the Hall family with arrangements. 319-885-4321
Category:
Tribune-Journal & Star
101 N. Main St.
P.O. Box 788
Clarksville, IA 50619
Phone: 319-278-4641
Mid-America Publishing
This newspaper is part of the Mid-America Publishing Family. Please visit www.midampublishing.com for more information.