Jerry Heller, 77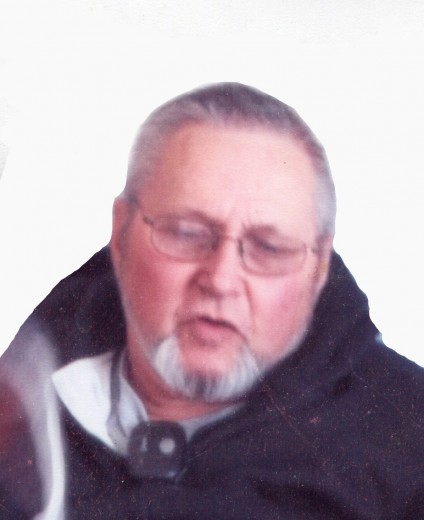 Jerry Heller, 77, of Allison, passed away Monday, April 17, 2023, at the Waverly Health Center. Graveside services will be held at a later date, at Rose Hill Cemetery, Grundy Center. His family requests no flowers. Counsell Woodley Funeral Home, Allison is caring for Jerry and his family.
     Jerry Wayne Heller was born May 9, 1945 in Waterloo, Iowa, son of Richard and Arlene (Hall) Heller. He was raised in Grundy Center and Cedar Falls, graduating from Cedar Falls High School with the class of 1963.
     Jerry enlisted in the US Coast Guard in September 1965 and served until 1969 as an Engineman Second Class.
     Jerry returned to Iowa and worked for several auto parts stores and later at Cooper Motors in Allison. On September 18, 1977 Jerry married Linda Mixdorf. 
     Jerry was active with car racing on many area tracks including Tunis, Nashua, Vinton and Fort Dodge. He loved tinkering and rebuilding cars. He loved anything that had 4 legs or 4 wheels especially if it turned left. He had nicknames for all the neighborhood children many of which are still used by the kids into their adulthood.
     Jerry is survived by his wife, Linda; sister: Becky (Randy) Amos; special sister: Sandi (Dennis) Siems and Family; sisters-in-law: LaVerne (Roger) Wood; Lorraine (Gary) Ihnen; Lana (Bobby) Garcia; Lisa Mixdorf; nieces and nephews: Daryn (Brittnee) Chase and family; Jerry Joe (Ashley) Chase and family; Tiffany Good and family; William (Greta) Wood and family; Amy W. (Ken) Garcia; Kai (Maricris) Garcia and family; Robbie (Jessica) Garcia and family. 
     He is preceded in death by his parents.
Category:
Tribune-Journal & Star
101 N. Main St.
P.O. Box 788
Clarksville, IA 50619
Phone: 319-278-4641
Mid-America Publishing
This newspaper is part of the Mid-America Publishing Family. Please visit www.midampublishing.com for more information.