David Weinberg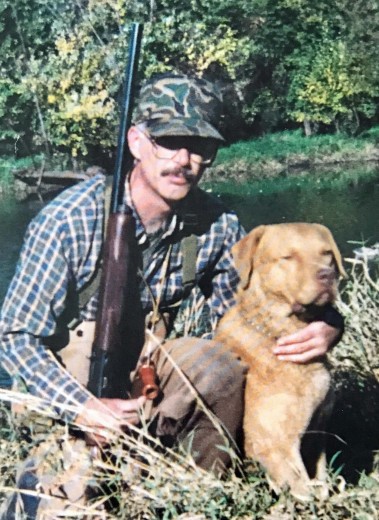 David Lee Weinberg, 72, of Shell Rock, IA, died Monday, April 25, 2022, at the Rehabilitation Center of Allison in Allison, IA.
David Lee Weinberg was born in Waverly, IA, on April 26, 1949, and grew up on a farm in Plainfield, IA. Son of Bernard and Dorthy "Jean" Weinberg and brother of Sharon (Jay) Mehmen and Debbie Brunner (Paul). He had one daughter, Michelle Marie Gibilisco and two grandchildren Angelo (13) and Gia (11) of Omaha, NE.
He graduated from Plainfield High School and was drafted into the United States Army. After basic training he went on to Recondo school, nicknamed 'the deadliest school on earth' Only 2/3 graduated because training was held in enemy combat zones. He became an Airborne Ranger and was part of Company M, 75th Ranger Regiment, attached to the 199th Light Infantry Brigade. He remained in contact with his Ranger brothers the rest of his life. When he returned from Vietnam he married, Marcella Dilly, they were married for 23 years.
After Vietnam, Dave didn't take another commercial flight until the Veterans Honor flight to D.C. in 2018 with his daughter.
Dave worked for 33 years as a machinist at Terex Cranes. After he retired, he worked for the Cedar Falls Gun Club. He enjoyed shooting trap and the company of his friends at the gun club.
He loved the outdoors and was an avid bird hunter and fisherman. He had a boat and traveled to Minnesota and the Mississippi River to fish with his family. He taught his daughter to hunt and fish and reload his shotgun shells at an early age. He loved all dogs, but especially his Chesapeake Bay Retriever Decoy. He was only without a dog the past few years.
Dave was an active member of Ducks Unlimited, Clarksville Gun Club, VFW and the Issac Walton League. He taught hunter safety courses and loved sports, especially the Iowa Hawkeyes. 
In October of 2016, he was diagnosed with kidney and lung cancer that metastasized to his brain. He had the tumor removed and then fought the cancer with 36 rounds of chemo and 14 radiation treatments, leaving him with severe neuropathy and unable to move well.
Dave had a quirky sense of humor and told his daughter he wanted, "I Can't Get No Satisfaction," played at the end of his funeral. He wanted to be cremated and his ashes loaded into shotgun shells.
He'll be remembered by those that loved him most; every time they hear "pull" followed by the sound of a shot, every time they cast a line, see a pheasant run across a dusty, country road, glide a canoe across the river on a lazy, sunny day, hear an Iowa game broadcast on the radio, smell a freshly lit cigarette or take the first sip of a terrible cup of coffee.
As for me, I'll remember him best grinning proudly at me…my daddy Dave.
Memorial Services was held at 2:00 p.m. on Friday, April 29, 2022, at the Kaiser-Corson Funeral Home in Shell Rock with Pastor Ben Epley officiating, with visitation one hour prior to the service. Military rites will be held at the funeral home at the conclusion of the service. Following services, a reception will follow at Doc's Tap in Clarksville, IA. A private family burial will be held at a later date. Memorial contributions may be directed to the Clarksville Gun Club and on-line condolences may be left at www.kaisercorson.com.
Kaiser-Corson Funeral Home in Shell Rock is in charge of arrangements. 319-885-4321
Category:
Tribune-Journal & Star
101 N. Main St.
P.O. Box 788
Clarksville, IA 50619
Phone: 319-278-4641
Mid-America Publishing
This newspaper is part of the Mid-America Publishing Family. Please visit www.midampublishing.com for more information.