Christie Rae Brown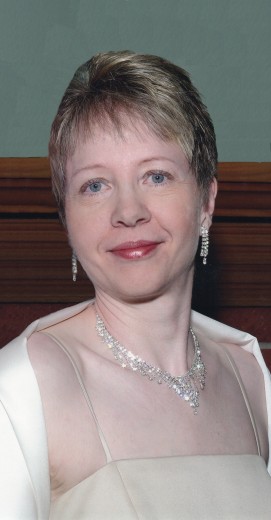 Christie Rae Brown, 59, of Dumont, Iowa, passed away on Wednesday, August 10, 2022, at Franklin General Hospital in Hampton. 
A private family service will be held at the Dumont Cemetery. Counsell Woodley Funeral Home of Dumont is handling the arrangements.
Christie Rae (Hemmen) Brown was born on December 11, 1962, in Hampton, to Harm Hemmen Jr. and Carma L. (Boots) Hemmen of Dumont. 
She graduated from Dumont Community School and Hamilton Business College. She lived and worked in Mason City and then moved back to Dumont where she worked in the offices of Krause Gentle and Winnebago Industries in Hampton. For the last 31 years she has worked for Sukup Manufacturing Co in Sheffield, where she was so lucky to work with some wonderful people throughout the years. 
On April 16, 2010, she married the love of her life Christopher R. Brown. She couldn't have asked for a more loving spouse and he was well worth the wait! She loved spending time with family, reading, crocheting, watching football, NASCAR, and cruising in the Cuda. 
She is survived by 4 step children Nic & Ashley Brown, Justin & Sarah Behn, Joe & Liz Brown, and Sam Brown. Brothers and sisters-in-law Melvin & Zoe Brown Jr, Faith & Larry Arenholz, and Frank & Shelly Brown. 8 step grandchildren Marshall, Forrest and Sophia Brown, Emma, Gracie, and Lucy Behn, and Kinsley & Gunnar Brown, many nieces, nephews, and cousins. 
She was preceded in death by her parents, grandparents, mother and father-in-law, brother-in-law James E. Brown Sr., and step grandchild Waylon Maverick Brown, and her beloved dog Jack.
Counsell Woodley Funeral Home of Dumont is caring for Christie and her family.
641-857-3303
Category:
Tribune-Journal & Star
101 N. Main St.
P.O. Box 788
Clarksville, IA 50619
Phone: 319-278-4641
Mid-America Publishing
This newspaper is part of the Mid-America Publishing Family. Please visit www.midampublishing.com for more information.